At Vineyard Coast Transportation we provide private Temecula airport transportation to and from all local Airports. Our mission is to deliver first rate airport transportation at an affordable price while keeping our customers number one in priority. Further, all of our drivers are experienced and professional.  They are required to pass mandatory background checks.
The truth about Airport travel can either be one of the most frustrating or most relaxing parts of business travel. Rather than worry about parking fees or the security of your vehicle while you're away, arrange to have Vineyard Coast Transportation pick you up or drop you off. Our professional drivers and staff would make sure that even traffic and construction won't be a problem. We'll make sure that you arrive at your destination on-time.
Airport Transportation Services To and From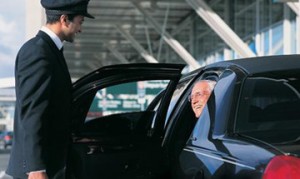 San Diego (SAN)
Los Angeles (LAX)
Ontario (ONT)
John Wayne (SNA)
Private Airports
Vineyard Coast Transportation, the best limo service in Temecula, makes it a priority to offer you a courteous well-dressed driver and a prompt pickup.  It is our priority to give you a fully insured, clean, immaculate limo.  With this VIP service, you will surely make us your first choice for airport transportation in Temecula. Whether you choose our transportation for an airport transfer, a night on the town, business trip, a special event or an important business meeting, we will make it a memorable occasion.
The Temecula Valley is located in Southwest Riverside County in California. It is endowed with many tourist attractions which attract many people across the United States. Some of the attractions include:
•    Old Town Farmers Market
•    World Class Wine Country
•    Lots of beautiful golf courses
•    Temecula Valley Balloon
•    Wine Festival
There is naturally fun for everyone who visits Temecula Valley. The Old Town Temecula is also a beautiful place to visit. You will find great shops and restaurants as well as a real night club life.
Airport Transportation must be a relaxing experience
The experience of airport transportation can be frustrating or relaxing whenever you visit any place. Choose Vineyard Coast Transportation, the best airport transportation in Temecula, for you to get the maximum pleasure while on your visit at this wonderful part of the country.
A good airport transportation should not make you feel the difference as driving yourself. You actually become more relaxed as you don't have to worry about the security of your vehicle or parking fees. While visiting Temecula, you particularly need transportation that will enable you explore the beautiful wineries and rolling vineyards.
The following is the list of some of the best airport transportation in Temecula, CA:
•    Roadrunner Shuttle and Limousine Service
•    Transit Van Shuttle Services
•    Vineyard Coast transportation
•    Executive VIP Shuttle
•    Destination Temecula Wine Tours & Experiences
•    Grapeline Wine Tours
•    A Vineyard Tour of Temecula
•    Stryder Transportation
Contact Vineyard Coast Transportation now for more information.
Start your Airport Reservation Now!